Although business receptions do not require a tremendous amount of preparation, these small-scale events are of great importance to most companies. While designing a reception may not be the most complex task for professional planners, there are several key aspects which can make or break these corporate events. Venue and ambiance, as well as menu, are some of the elements which will transform a simple reception into a sophisticated, upscale event if selected thoughtfully.
Regardless of the low-key nature of a reception, which is considerably less formal than corporate events such as presentations or banquets, timely planning is essential if you seek to surprise your attendees with excellent services and a distinguished atmosphere. With comprehensive experience in our industry and a loyal base of corporate clients, Caché Events will ensure your reception is flawlessly executed so that it will leave a lasting impression on each of your guests.
Our Professional Event Planners Will Design a Memorable Reception for Your Company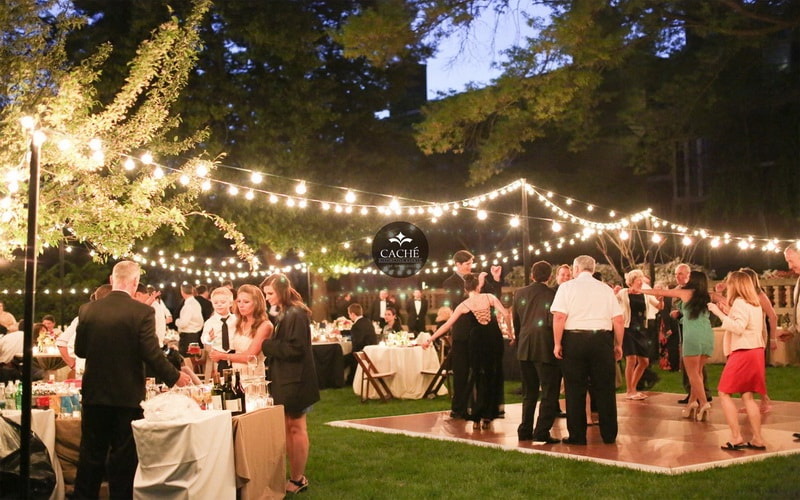 Whether your reception is on the classic or luxurious side, our resourceful team of event specialists can provide you with a selection of amazing venues and exceptional caterers which will delight your attendees with the finest hors d'oeuvres and beverages. At Caché Events, offering clients top-quality services is our main priority. We will handle every single detail of your event with utmost care, which will guarantee you a stress-free, enjoyable experience. Throughout the past two decades, our event planning team has brought to fruition a great number of business receptions and is bound to dedicate their endeavors to creating a unique event for you, too.
The skillful event planners at Caché Events can offer you the following services, as well as numerous others, depending on the requirements of your reception:
transportation services
vendor management
attendee registration
on-site coordination
private caterer
professional staffing
bar service
venue recommendations
event design and styling
photographer
Let Caché Events Plan Your Next Business Reception and Your Guests Will Be in Awe
With comprehensive experience in corporate event planning, Caché Events is renowned for designing and executing exquisite receptions for a broad range of clients, from small, up-and-coming businesses to prestigious companies in Washington DC, Virginia and Maryland area. Our capable team of planners will invest their time and energy into creating a special event for you and your guests, taking the burden of organization off your shoulders. If you would like us to plan your next business reception, please call 202.930.2507 and we will thoroughly answer all your questions.