Unlike conferences and more traditional business gatherings, sporting events are not a very popular choice among legal professionals, which is truly unfortunate. One of the main reasons why most event planners are apprehensive when it comes to organizing a corporate sporting event pertains to accessibility and inclusion, as some participants might have a difficult time engaging in physical activity, while others might not be able to partake at all. However, despite these challenging aspects, a highly experienced team of event planners can successfully design a diverse and inclusive sporting event, which will accommodate each of your guests.
In addition to offering you a great occasion to socialize with your colleagues in a casual and engaging setting, a sporting event can also strengthen the bond between employees by increasing team spirit. Participating in team sports will reinforce the idea that collaboration is essential to achieving outstanding results, regardless of the context, which may significantly contribute to a productive work environment afterwards. Furthermore, partaking in physical activity yields substantial health benefits and holding a sporting event is a very effective way of emphasizing the importance of staying active.
Caché Events Will Thoughtfully Plan a Sporting Event for Your Peers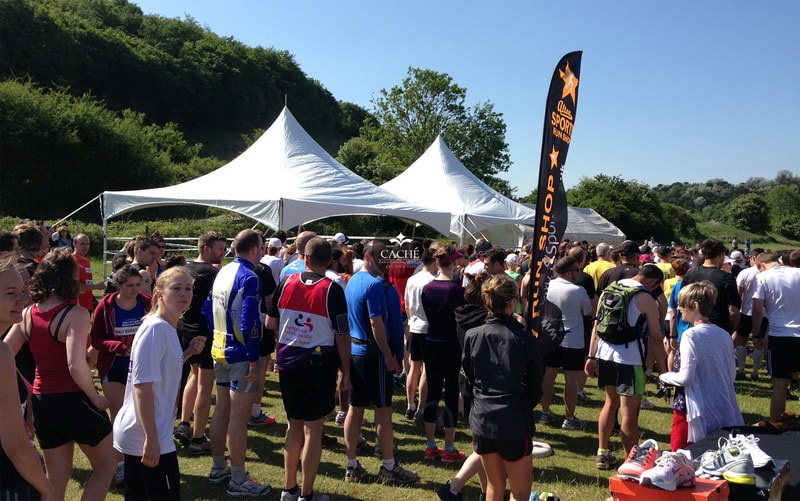 As a considerable portion of our corporate clients are legal professionals, we are confident that Caché Events is the event planning company you are looking for. With over twenty years of experience in designing and executing corporate events for a wide range of businesses, our planners are nothing short of exceptional and will not shy away from going the extra mile for you. Whether you intend to host a sporting event solely for your law firm or for hundreds of attendees, we will take care of everything with utmost attention to provide your guests with a memorable experience. From securing a suitable venue to creating a list of exciting and, at the same time, appropriate activities for your guests, the diligent event planners at Caché Events will ensure everything falls into place.
We will efficiently attend to the following aspects of your sporting event, as well as to many others, depending on your needs and preferences:
venue selection and booking
event design
developing a guest list and sending out invitations
photographer
contract review
budget preparation and tracking
event promotion
professional staffing
vendor coordination
entertainment
on-site coordination
attendee registration
transport management
theme and content development
For a Fantastic Experience, Let Our Skillful Planners Organize Your Next Sporting Event
Are you a legal professional seeking out a capable team of event planners to assist you with the upcoming sporting event? If so, we have no doubt Caché Events is the perfect company for you. Due to our professional experience of over two decades, as well as by virtue of the incessant endeavors of our wonderful team, we are currently the premier provider of event planning services in Washington DC, Virginia and Maryland area. Throughout the past twenty years, Caché Events has designed and executed numerous sporting events for your peers, as the majority of our corporate clients are legal professionals, and we will gladly make our services available to you, too. For additional information, feel free to contact us at 202.930.2507.