While a business reception is nowhere near as complex as a trade show or a conference, it represents a highly important event within the legal industry and can have a great impact on your attendees. Receptions are significantly less formal than other corporate events, since the social setting they entail is rather on the casual side. Nevertheless, these events still require thorough planning, flawless execution, and high-quality services – essential aspects, which are bound to take you reception to a whole new level and on which the impression of your guests will ultimately depend.
If you are a successful legal professional, however, chances are you constantly have a tremendous amount of responsibilities and urgent tasks you need to take care of. With so much to do, organizing even a low-key event like a business reception for your company might understandably seem infeasible. The diligent team of event planners at Caché Events will provide the assistance you need with your next reception so that you can rest assured your attendees will enjoy a pleasant, relaxing experience.
With Over 20 Years of Experience in Event Planning, Caché Events Will Ensure Your Business Reception Is a Success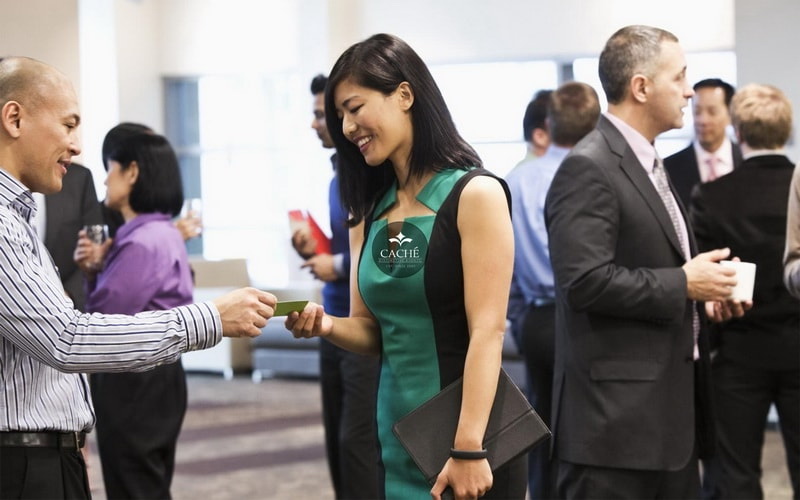 Our remarkable event planners have been designing and executing numerous receptions for legal professionals within the past two decades, as your peers make up the vast majority of our client base. Therefore, we are confident Caché Events is the company you are seeking out.
From selecting the most accommodating venue for your guests to providing on-site support, our skillful event specialists will carefully carry out your business reception and ensure everything is running seamlessly. By letting us handle the organization of your event, you will be able to fully immerse yourself in the atmosphere and mingle with your colleagues and employees free of stress.
For business receptions, Caché Events can efficiently provide the following and may more:
online attendee registration
event design and styling
private caterer
décor
on-site coordination
professional staffing
venue recommendations and booking
bar service
Would You Like Us to Plan the Next Reception for Your Law Firm?
By virtue of our excellent services, Caché Events has become a well-regarded event planning company among legal professionals in Washington DC, Virginia and Maryland area. If you are seeking out a competent team of event planners for your upcoming reception, we will gladly dedicate our endeavors to surprising your guests with a memorable experience. For more information, please contact us at 202.930.2507. Our resourceful event specialists will definitely exceed your expectations.