Trade shows are a great occasion for you as a legal professional to stay up-to-date with the latest trends among your peers while also promoting your or your law firm's services, which can help you attract numerous prospective clients. Moreover, attending a trade show will allow you to take note of what your competitors are working on. By paying attention to the most recent tendencies in your career field, you will be able to timely come up with clever marketing strategies and thereby keep your business one step ahead of the competition.
Organizing a trade show, however, will bring you even more benefits and is perhaps one of the most effective means of promoting the growth of your business. When you are the host of such a large, imposing event, your brand awareness is bound to increase considerably, since people will be more likely to remember who was behind it. Nevertheless, planning for a grand trade show is a challenging and time-consuming endeavor. The diligent planners at Caché Events are here to assist you with the logistics of your event and ensure everything will run seamlessly.
For a Memorable Experience, Let the Event Specialists at Caché Events Plan Your Next Trade Show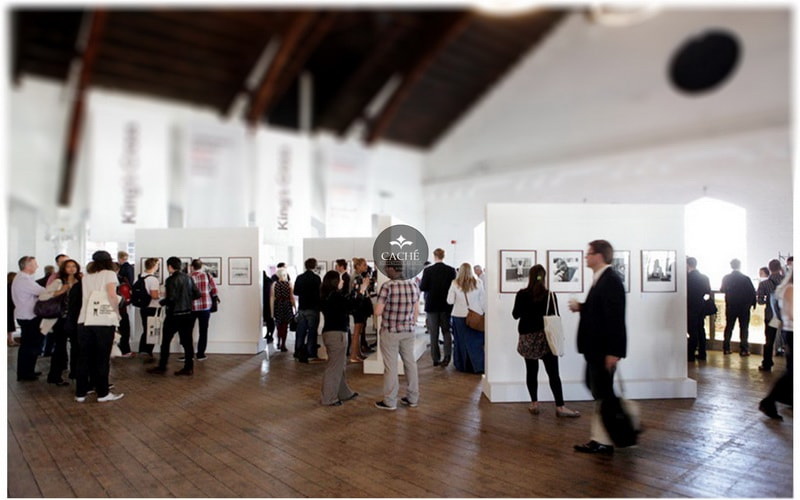 Throughout the past twenty years, Caché Events has been delivering a broad range of exhibit events for legal professionals and will masterfully execute your request, regardless of how complex it might seem. Our planners are well-versed in organizing large-scale corporate events and will carefully take care of every detail to ensure your trade show is coming out exactly as you envision it. From securing a venue to accommodate your attendees to the installation and dismantling of your trade show, our diligent team will permanently supervise and coordinate the preparation of your event.
We can also provide on-site support, which will spare you the stress of constantly reassuring that everything is running smoothly. By letting us handle the organizational part, you will be able to focus exclusively on your guests and the services they are showcasing. For exhibit events, we can efficiently take care of the following aspects, as well as of many others, depending on the needs of your audience:
event design
marketing strategies for your target demographic
exhibit installation and dismantling
attendee registration
on-site coordination
professional staffing
signage and floor plans
Caché Events Can Help You Take Your Exhibit Event to the Next Level
If you are looking for a team of resourceful event planners to assist you with organizing a trade show for professionals in the legal industry, you could not have come across a better company! Caché Events is a specialist in planning corporate events for law firms and we have executed numerous impactful trade shows for your peers within the past two decades in Washington DC, Virginia and Maryland area. Whether you already have a detailed plan for your exhibit event or just a vague sketch, feel free to contact us at 202.930.2507 and our creative team will bring your vision to life.