In addition to enabling a more personal relationship with your target audience and increasing your visibility in the market, a brand activation event can also offer a valuable opportunity for business improvement. By interacting with your target audience, you will gain a better understanding of how they perceive and relate to your brand. Subsequently, you will be able to use their feedback to refine your product or service, as well as your marketing strategy, which is bound to result in significant business growth. Furthermore, a brand activation event may represent a great occasion to expand your market and attract prospective clients.
Nevertheless, considering the overwhelming number of competitors and their incessant striving to come up with novel concepts, organizing a successful brand activation event is often extremely challenging, not to mention time-consuming. Early preparation is vital to executing a memorable and, at the same time, effective brand activation event and so is a well-thought-out, clever design. Regardless of what you seek to achieve for your company by hosting a brand activation event, the original and resourceful planners at Caché Events are here to ensure it will seize your target audience and boost the popularity of your brand.
With Over 20 Years of Experience in Corporate Event Planning, Caché Events Will Dazzle Your Guests with Flawless Services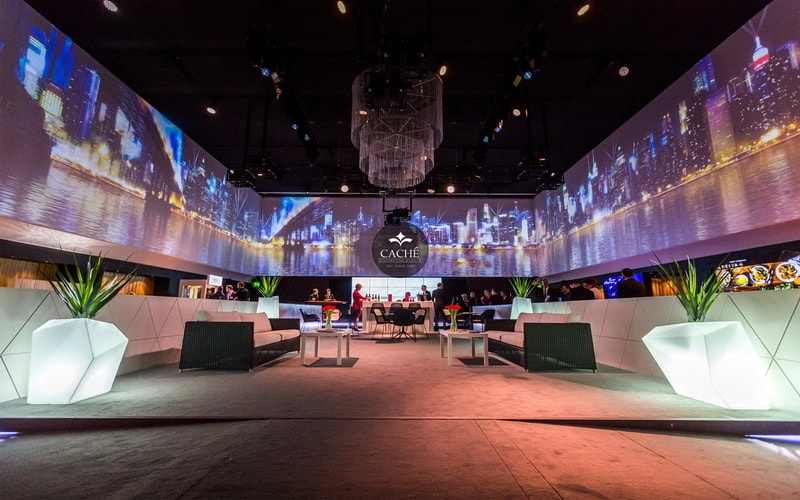 Throughout the past two decades, our ingenious event planners have efficiently assisted numerous corporate clients with designing engaging experiences for their target market. As a result, Caché Events is nowadays renowned for the high-quality event planning services it provides, as well as for the impressive event execution our specialists deliver. Whether you intend to enhance your product or reach out to a wider audience, we will help you develop the most fruitful approach to meet your goals. From finding the perfect venue to providing vigilant on-site coordination, our team of professionals will take care of everything with utmost attention so that your brand activation event will have a powerful impact on your guests.
Because we are aware that each of our corporate clients is unique, the highly industrious team behind Caché Events will carefully listen to your request and thoroughly assess all the available options so as to deliver a personalized experience tailored to the needs of your target audience. Thus, we can help you design a wide range of brand activation campaigns, including:
product sampling
in-store brand activation
experiential brand activation
digital brand activation
Let Our Diligent Planners Take Care of Your Next Brand Activation Event and Your Audience will Certainly Remember It
If you are looking for a competent event planning company to help you with your next brand activation event, you have definitely come to the right place! Having masterfully executed thousands of corporate events within the last twenty years in Washington DC, Virginia and Maryland area, Caché Events will surprise your guests with an unforgettable experience. For more information, feel free to contact us at 202.930.2507. We will gladly dedicate our time to designing the most engaging event for your target market.