Nothing says "we truly value and respect our clients" more than a spectacular, engaging event dedicated solely to them. In addition to being a very effective and thoughtful way of expressing your gratitude towards your most loyal customers, a client appreciation event also yields numerous benefits for your business, such as improving customer satisfaction and retention, helping you obtain referrals and testimonials, increasing brand awareness, as well as attracting prospective clients. Furthermore, it can represent a great occasion for you to enhance your key relationship while standing out from your competitors.
Undoubtedly, a memorable client appreciation event can boost business growth to a substantial extent by making your brand known to a wider audience and for this reason, it should be treated as a very important investment. However, the planning which goes into it is often overwhelming and if you are in charge of a flourishing business, chances are you will not have enough time to take care of everything. With over twenty years of experience in corporate event planning, the professional team at Caché Events is here to help you host a flawless client appreciation event, which will leave a lasting impression on each of your guests.
For Exquisite Results, Let Our Skillful Planners Design Your Next Client Appreciation Event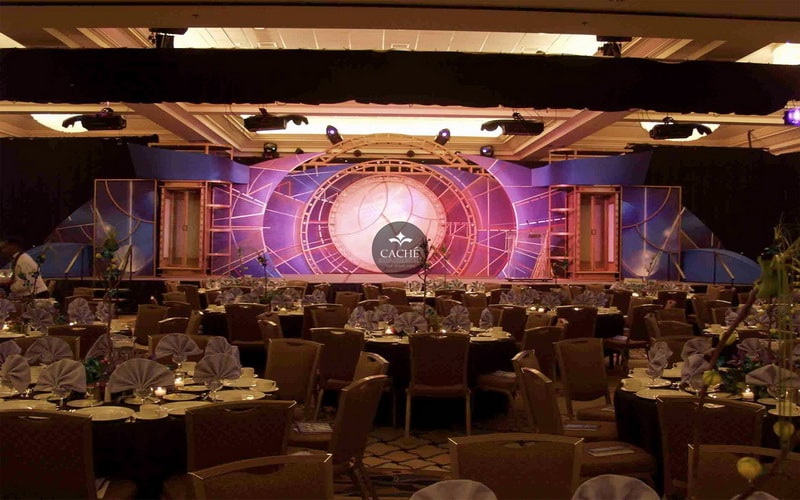 Whether you would like to have a low-key gathering for several of your favorite clients or a large, imposing event for all your customers, Caché Events will ensure your guests enjoy a pleasant experience all throughout its course. Our creative and resourceful event planners will efficiently take care of the organizational aspect, from selecting the most impressive invitation design to timely booking a venue, while our vigilant coordinators will subtly oversee your event to make sure nothing will disrupt it. By allowing us to manage your client appreciation event, you will be able to focus on interacting with your customers and solidifying your most valuable relationships without worry.
Depending on the nature of your business and your target audience, Caché Events will help you come up with the most engaging theme for your client appreciation event so that your guests will partake in a unique, unforgettable experience. These are only some of the ideas we can successfully execute for you:
casino theme party
outdoor barbecue
fishing trip
wine tasting
luau theme party
sporting event
cooking class
sledding tournament
document shredding event
Mardi Gras theme party
ice skating party
treasure hunt
movie night
dance party
Are You Looking for a Team of Competent Planners for Your Client Appreciation Event?
If you need a helping hand with your upcoming client appreciation event, you can rest assured you have come to the right place! Caché Events is a premier company, which has been designing and executing outstanding corporate events for a very diverse range of clients over the past two decades in Washington DC, Virginia and Maryland area. Regardless of your professional background, we will gladly provide you with high-quality services which will leave your guess in awe. For more information, please contact us at 202.930.2507 and we will thoroughly answer all your questions.