Non-profit events are essential to building long-lasting relationships with your funders and donors, as well as to raising awareness about the cause your business is striving to support. A well-thought-out charity event will generate enthusiasm for your company and may also entail a great opportunity to solidify your professional relationships. Last but not least, it can greatly increase brand awareness, since a momentous charity event will inevitably attract media attention.
At Caché Events, we believe community engagement is very important and will dedicate our endeavors to developing and executing a memorable event for you and your guests in Washington DC, Virginia and Maryland area. By letting our resourceful event planners design your fundraiser, gala or symposium, you will offer your audience a unique, engaging experience they are bound to remember for years to come.
The Highly Skilful Team at Caché Events Will Surprise Your Guests with Exquisite Event Planning Services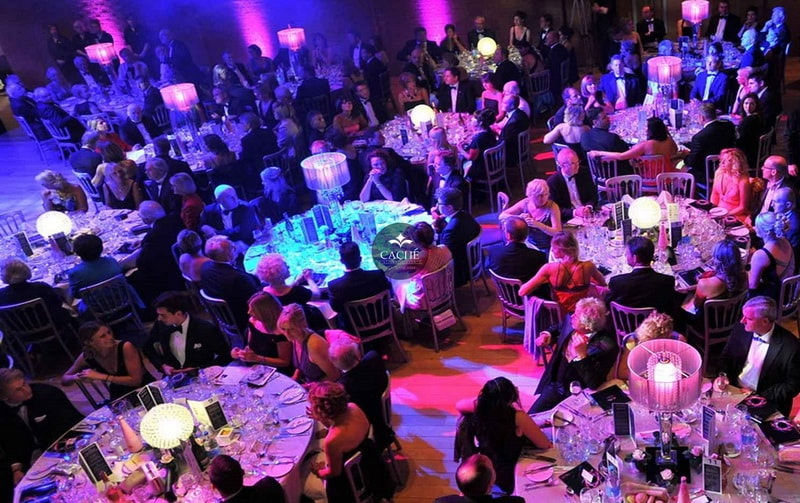 After attentively listening to your request, our amazing planners will strive to enhance your ideas for a really outstanding outcome, while our vigilant coordinators will permanently ensure your charity event is running smoothly. From the moment you decide to work with Caché Events, your goals become ours. We spare no effort in taking your vision to a whole new level, so that your non-profit event will truly uphold the mission of your company.
Our team will thoroughly design a customized, effective charity event for your business, from developing a clever and engaging timeline to seeking out the most suitable venue to accommodate your guests. With our professional assistance, your event is guaranteed to generate enough support and raise plenty of funds for your cause. Regardless of the goal of your event, we are here to simplify the intimidating task of organizing and coordinating it, which is often challenging and time-consuming. With a twenty-year experience in corporate event planning, Caché Events can help you host the following non-profit events and many more:
fundraisers
recognition events
community outreach
board retreats
galas
leadership conferences
symposiums
media events
alumni weekends
groundbreaking ceremonies
Let the Competent Event Planners at Caché Events Handle Your Next Charity Event!
Would you like to host a non-profit event for your company but worry time will not be on your side? The resourceful event planners and coordinators at Caché Events are here to lend you a helping hand and bring your vision to life! Having organized thousands of diverse corporate events throughout the past twenty years in Washington DC, Virginia and Maryland area, we are confident our team will exceed your expectations. Please contact us at 202.930.2507 and we will promptly design the charity event you have been envisioning.