As a novel and innovative concept, brand activation is a very beneficial marketing strategy for both emergent and renowned businesses. For start-up companies, a well-thought-out brand activation event might prove to be the ideal way of breaking through, as people will have the opportunity to experience your products or services first-hand. Nevertheless, this type of event can also help companies which have long made a name for themselves but would like to rebrand by increasing awareness and engagement.
Executing a memorable, effective brand activation event, however, is a very challenging task. It requires timely planning, flawless decision-making, as well as a solid management strategy. Caché Events is here to bring your vision to life and take the burden of managing your brand activation event off your shoulders in Washington DC, Virginia and Maryland area. We will provide you with excellent services which are bound to leave a lasting impression on your target audience.
For a Striking Outcome, Let the Creative and Professional Team at Caché Events Manage Your Brand Activation Event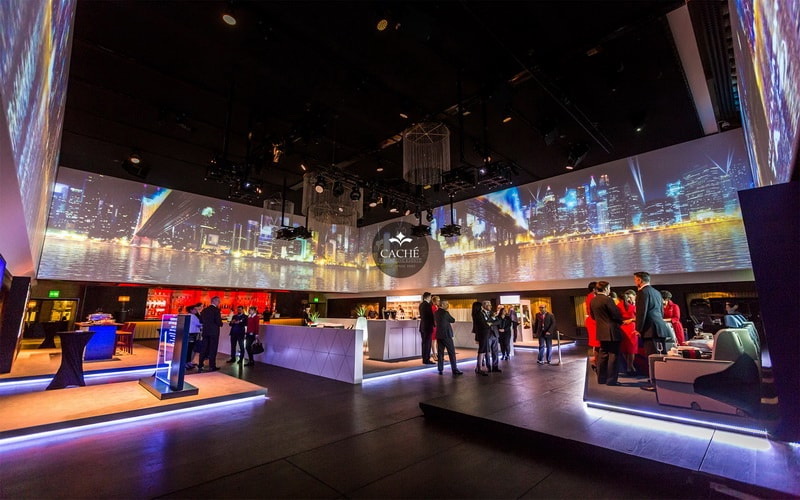 Our insightful planners will promptly develop a thorough, original approach for your brand activation campaign, while our professional coordinators will discreetly supervise every aspect of your event. Whether it is a sampling, in-store or experiential brand activation campaign you are organizing, Caché Events will offer you permanent assistance and top-quality services. Throughout the past two decades, we have designed a very diverse range of events for corporate clients and are willing to dedicate our endeavors to delivering a unique, unforgettable experience to you and your guests.
Engaging events focusing on target audiences are often a fundamental part of brand activation campaigns. Regardless of the ultimate goal of your campaign, a successful event will quickly bring about a series of considerable benefits for your business, such as:
increasing the ability of your brand to communicate within the market
strengthening the relationship with your clients
engaging your target audience
gaining more visibility on the market
increasing the amount of repurchase
revitalizing your brand
helping you observe and understand your target market's engagement patterns and behavior
making new connections
attracting media attention, which may help your brand reach a broader audience
Are You Looking for a Reliable Event Planning Company to Handle Your Next Brand Activation Event?
With over twenty years of professional experience, Caché Events is now one of the most reputable event planning companies in Washington DC, Virginia and Maryland area. If you are seeking out a team of competent and resourceful corporate event specialists to manage your brand activation campaign, you could not have come to a better place! We will design and execute a spectacular, tailor-made event so that you can focus on interacting with your target audience without worry or stress. For additional information, please feel free to contact us at 202.930.2507 and we will promptly answer your questions.